It is a product for cylinder subassembly of various pulleys, sprockets, bearings, bushings, sleeves, liners, etc. It shows perfect sealing force to eliminate parts movement and prevent mechanical corrosion and wear.
It is also an economical product that can replace indentation, screw, spline, pin, and key for conventional cylindrical subassembly.
Feature
It can be obtained over the press-strength



C

ost Reduction

(

Reduce machining costs by allowing tolerance

)

100% Perfect sealing to prevent machine wear and corrosion

Prevent leakage and distortion of machine

Sufficient force is exerted even at input pressure of material with wrong thermal expansion

Prolongs machine life by preventing reversion

Disperse the load distribution at the insertion site and prevent the risk of cracks by preventing concentration of mechanical stress.
Simplifies work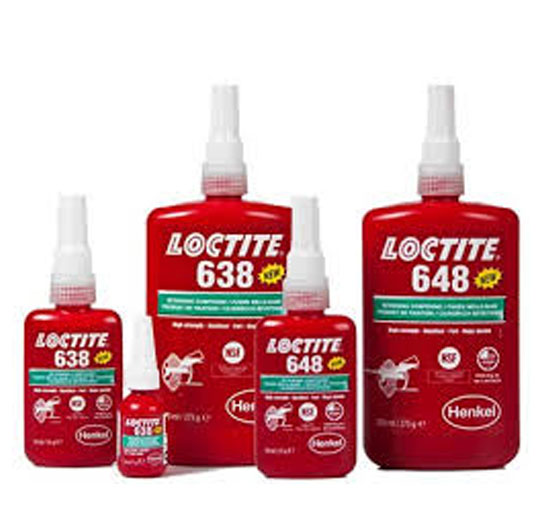 APPLICATION
Bearing fastening of housing or shaft
Fixing the shaft which is smeared with oil (603)
Fastening of bolts, nuts and studs of various automobile parts and modules
Fastening of rotor, gear, sprocket and pulley of the shaft
 When it is required to seal and fix various cylindrical parts such as fixture of jig bushing
The conventional indentation method, even if it is precisely machined, only 20 ~ 30% of the cross section of the press-in part is touched with
the material of each other, and the rest forms an empty space.
Loctite is a liquid anaerobic product that provides complete sealing technology to improve machine reliability.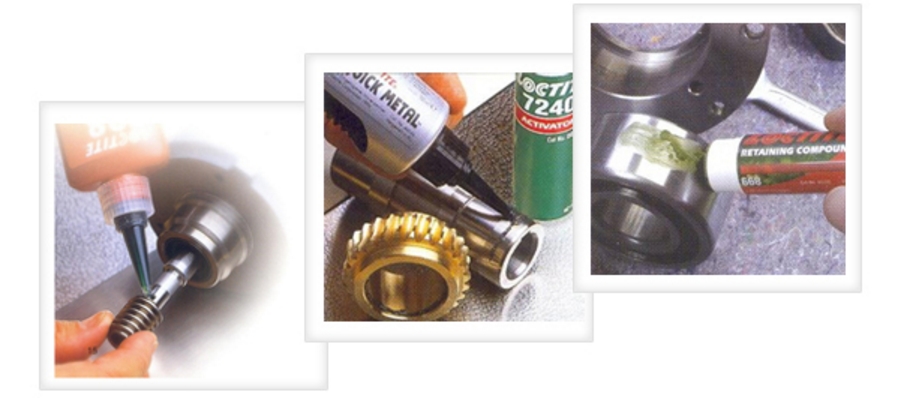 Product Number
603
609
620
638
641
648
660
675
6001
Application
완전세척이 어려운
축혈부 부위
Universal
Heat resistance,
high strength
High strength,
Permanently fixed
Middle strength,
Easy to disassemble
High strength,
Permanently fixed
Maintenance
Low viscosity,
지경타입
Adhesion of
metal and plastic
Colour
Green
Green
Green
Green
Yellow
Green
Silver
Green
Light yellow
Allowable gap
(mm)
0.13
0.13
0.38
0.25
0.20
0.25
0.50
0.13
0.13
Viscosity (cp)
125
125
8,500/22,000
Thixotropic
2,500
525/1,950
Thixotropic
500
250,000/1,500,000
Thixotropic
125
1,500/100
Δshearing strength
(steelKgf/㎠)
256
204
270
306
115
265
227
204
200
Fixture Time
30 min.
20 min.
1 hour
5 min.
30 min.
5 min.
10 min.
20 min.
20 min.
Cure Time
24 hours
24 hours
24 hours
24 hours
24 hours
24 hours
24 hours
Primer
N or T
N or T
N or T
N or T
N or T
N or T
N or T
N or T
N or T